Web Panache was created in 1996 and has been steadily growing its customer base ever since. Our headquarters are located in sunny Denver, CO, with several satellites situated throughout France. All partners have extensive backgrounds in computer science and years of personal experience supporting people and projects of all kinds.

Our company name stems from the fact that we are a bi-lingual operation able to support both French and English speaking countries. We chose the word "Panache" as a way of describing the "out of the ordinary service" we extend to every customer.

What makes Web Panache special are the friendly, dynamic and knowledgeable people behind it. After working within large, cumbersome corporations for many years, we felt we could "do it better" and built this company with your needs in mind. We really do "go the extra mile" to make your experience on the Web efficient, pleasant and rewarding.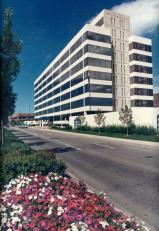 Denver Headquarters:
50 South Steele St. #484
Denver, CO 80209
Sales: 303-722-6954
Fax: 303-722-3817
Partners in France:
ABLink